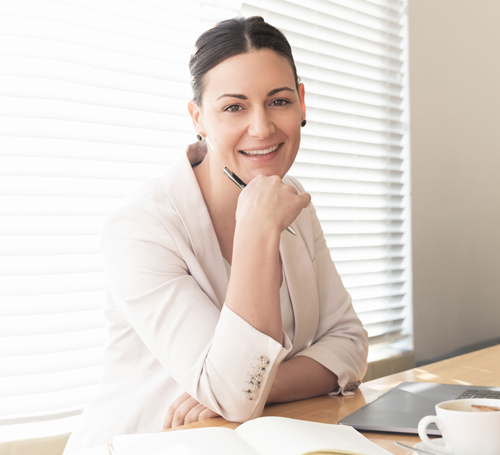 Andrea Alloway,
Your local travel expert
My focus is to take the stress out of travel planning, providing my clients with independent, specialist travel advice, completely free of charge.
My love of travel developed from my first overseas trip – a six-week backpacking holiday through Asia, including Indonesia, Thailand and China. This trip inspired me to pursue a career that would enable me to share my love of travel and experiencing new countries, cultures and foods.
My 15-year travel industry career has taken me all over the world – most recently to Newcastle Australia to live, where I managed retail travel agencies and worked one-on-one with personal clients. During this time, I also studied for a Certificate in Travel, Diploma of Travel and Tourism Management, and Certificate in Business from TAFE NSW.
Upon returning to New Zealand in 2017, I worked in corporate travel before setting up my own business, Departure Bespoke Travel. Under the umbrella of New Zealand Travel Brokers, Departure has all the backing of a large travel organisation, including customer protection and insurance, yet I am able to take a much more personalised approach. I am also a member of Travel Agents Association New Zealand (TAANZ).
I believe in taking the time to create a personal connection, so I can design a travel itinerary tailored to your preferences.
By arranging your travel through me, you are able to directly benefit from my unique knowledge and expertise. From needing US currency on arrival in Vietnam, to navigating entry visas into any country – I can provide answers to questions you didn't even know to ask.
I've planned trips all over the world, so I'm an expert in piecing together the small details that really make a difference. I'm available 24/7 should you find yourself in an emergency situation overseas or in urgent need of a change in travel plans. My entire service is free of charge.
As an independent broker, I have the flexibility to fit in around your schedule and work in a way that suits you, wherever you are – whether it is catching up at a café, or over Skype, FaceTime, emails or phone calls.
I work with a range of clients throughout New Zealand, Australia and as far afield as China and the US – from first-time travellers to families and retired couples, as well as corporate organisations.
I love spending time in the great outdoors – I'm a keen skier and golfer, and enjoy fishing and tramping, which comes in handy for organising adventure holidays and golf tours! In saying this, I definitely enjoy the finer things in life too, which is perfect for the luxury travels!
I am also a strong believer in tailoring your style of travel to suit the location; while some destinations call for five-star resorts, I think others are best experienced as the locals do.
One of my most memorable travel experiences was a 10-day trip through Iceland. Exploring the Fjords out on the water was magic – we saw over 60 whales and were the only people out there. Staying in local accommodation, I was also able to experience the raw wilderness and wildlife, meet some amazing local people and try traditional foods. The whole trip blew my mind.
I love travelling – my key piece of travel advice is to travel with no expectations and an open mind!
Contact me to chat about your next adventure!
Andrea Alloway, Departure
As featured in Latitude Magazine
Enquiries
Please feel free to submit an enquiry via the form below, alternatively you can:

Phone 027 712 8808
Email andrea@departure.co.nz